A GLANCE AT THE COMPANY BACKGROUND
FCK Precision Tech Sdn Bhd supplies CNC machining parts & assembles them to the exact specifications and expectations of its customers. Many of our customers had made remarkable testimonials that highlighted high level of quality and service offered by FCK Precision Tech Sdn Bhd. Besides, our expertise also includes providing excellent precision engineering manufacturing facilities and services, range from machining FA production to MASS production.
FCK Precision Tech Sdn Bhd comprises a group of highly performing and all-round employees including CNC specialists to produce a variety of products that meet customer requirements. The company is devoted and always aims at supreme quality of products & service that satisfies and exceeds each customer's expectation. We pay close attention to our customers' needs and the specific requirements of their projects in order to deliver effective and efficient solution that ultimately serves as a value adding factor to customers' projects. We strive not only to sustain our business growth in domestic market, rather, to gain a foothold in the global marketplace.
In today's ever-changing business climate, companies are facing the challenges of rapid emergence of new-launched high-quality products in the market as well as stringent cost competitiveness. In alignment with its primary goal, FCK Precision Tech Sdn Bhd is assiduous about helping its customers to meet those challenges by offering top-quality products of high reliability, cost-effective and well-managed budgets. Please grant us the opportunity to offer our quotation for your requirements in coming future.
2004
FCK Precision Tech Sdn Bhd was founded in year 2004.

Started up with 1 unit of CNC machine.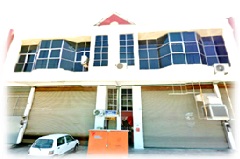 2007
Operated as a CNC manufacturer in a light industry

lot

, started with fabrication of jigs & fixtures, automation piece parts.
2008-2011
Expanded business by acquiring another light industry

lot

.

Further invested in 5 units of new CNC machines and 1 unit of new CNC CMM machine.
2012
From jobing piece parts turned into mass production for semiconductor parts.

Brought in 4 units of new CNC machines at the same time.
2013
Expanded business by buying in 6 units of new CNC machines at once.
2014
Certified for ISO 9001-2008.

Brought in another 1 unit of new CNC CMM machine.
2017
Successfully been upgraded to ISO 9001-2015.

Brought in 3 units of new CNC 4-axis machines.
2018
Relocated to

Prai industrial park.

Restructured & consolidated all the machines and facilities into an independent new

Brought in 1 unit of new CNC machine.
table)
x2   
x19
Vision
To be your preferred choice in Precision Machining Engineering Solution
Mission
We are committed to strive for excellent
in precision machining to meet:
a) Top Quality
b) Competitive Cost
c) On Time Delivery